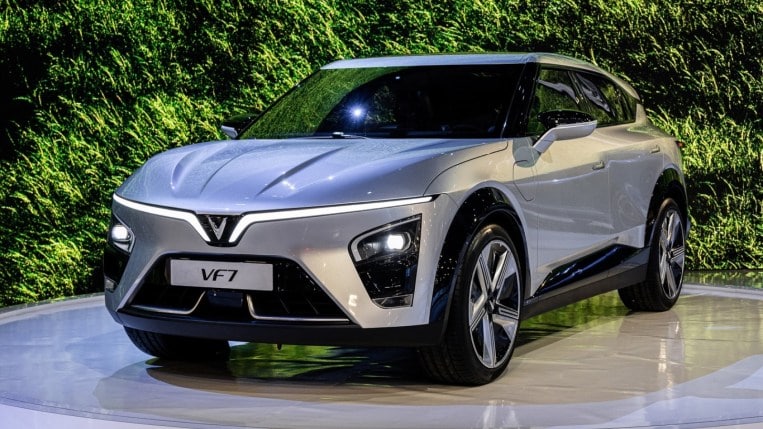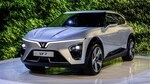 Vietnamese automaker VinFast has unveiled two more new electric SUVs it plans to bring to the U.S. market by early 2023. The VF 6 and VF 7 are smaller than VinFast's first two offerings – the 2-row, midsize VF 8  and 3-row VF 9.
You may not have realized Vietnamese automaker VinFast had introduced any electric  SUVs on the U.S. market. So, an introduction is probably in order.
What Is VinFast?
Founded in 2017, VinFast is the first Vietnamese car brand to market cars outside that country's borders.
It's a subsidiary of VinGroup, Vietnam's largest conglomerate, which does business in fields as varied as real estate and healthcare. The company has been planning aggressive growth. It now has offices on five continents, with plans to sell vehicles in each.
Also see: What Is VinFast? All About the Vietnamese Automaker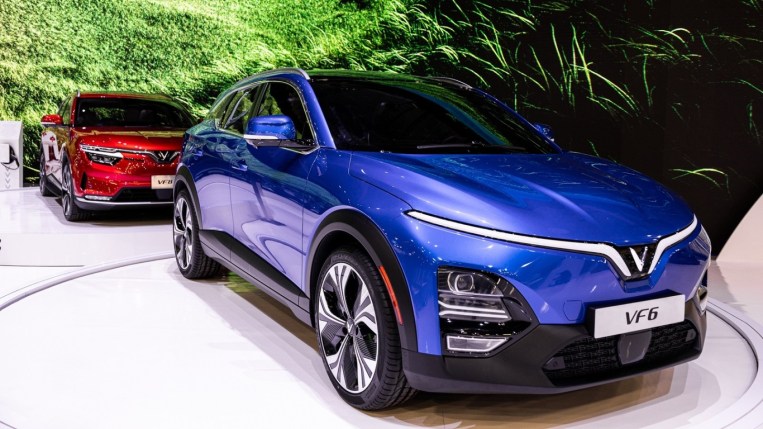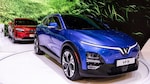 That sales plan includes the U.S., where VinFast is in the process of opening a handful of dealerships in Southern California.
Own the Car, Lease the Battery
The company has a unique approach to EV ownership. Owners buy the car, but lease the battery for a monthly payment. Two subscription plans – one with unlimited mileage and one good for 310 miles of driving per month – are available.
In exchange, VinFast agrees to replace any battery that falls below certain performance thresholds. The company has said it will also offer a more conventional purchase model in the future.
Its existing products, the midsize VF 8 and VF 9, offer up to 402 horsepower. The EPA has not yet tested their range.
Compact and Almost Compact
The company showed off the two smaller models at last week's Los Angeles Auto Show, but offered no price details.
The compact VF 6, Vinfast says, will be available with either 174 or 201 horsepower. Both powertrains are front-wheel drive (FWD) only.
The slightly larger VF 7 appears to split the different between compact and midsize SUVs. It will be offered with a FWD powertrain making 201 horsepower, or an all-wheel-drive (AWD) setup making 349.
It did, however, announce that its vehicles will carry "VinFast's 10-year warranty and a 10-year with unlimited mileage or lifetime warranty on the EV battery – among the most robust new car warranties in the industry."