The De Tomaso Mangusta ranks as one of Italian designer Giorgetto Giugiaro's most outstanding mid-engined designs. Originally created based on a backbone chassis built for the P70 racing car intended for Can-Am competition, the Mangusta was a supercar in every sense of the word.
Named after the mongoose – Mangusta translates as mongoose in Italian – there is a backstory to the choice of this name. In short this is a car intended to eat Shelby Cobras for lunch, just as the real mongoose often eats cobras in the wild.
Fast Facts – The De Tomaso Mangusta
Alejandro de Tomaso began his performance car manufacturing company De Tomaso Automobili in 1959 and his first production car was the 1.5 litre Vallelunga.
The Mangusta was built on the work done in collaboration with Carroll Shelby to create a Can Am racing car. This project was abandoned when Shelby was asked by Ford to work with them to create a Ferrari beating sports car for the 24 Hours Le Mans.
De Tomaso re-directed his team to use the work done on the racing car to create a road going mid-engine GT, and that resulted in the Mangusta.
The Mangusta was in production from 1967 until 1971 and just 401 were produced.
Alejandro de Tomaso was an Italian Argentinian who was forced to leave Argentina when he apparently had tried his hand in politics, and things did not go in his favor.
He moved to Italy, the land of his heritage, and decided that since his passion was for motor racing that he should try to make high performance cars his life-long profession, motor racing being rather more enjoyable than politics, and much less dangerous.
De Tomaso began a career as a racing driver in Formula 1 racing a Ferrari and then Maserati before signing with O.S.C.A., a high performance racing and sports car maker formed by the Maserati brothers when they sold Maserati and left the company.
De Tomaso drove for O.S.C.A. from 1957-1959 before beginning his own sports car making business, De Tomaso Modena, which would later become De Tomaso Automobili.
De Tomaso began making custom racing cars and by 1963 introduced his first production sports car, the Vallelunga, which was not particularly successful. But de Tomaso was not one to give up easily and he began work on a better car, based on the same sort of aluminium backbone chassis that was to be a trademark of his cars: and that car was the beautiful Mangusta.
The Mongoose And The Cobra
There is a colourful story regarding how the Mangusta got its name. The name translates as "Mongoose" in Italian, and the fiery little mongoose has an unusual party trick: it has developed a nicotinic acetylcholine receptor that protects the little mongoose against snake venom.
Thus, since it is immune to the effects of snake venom the diminutive mongoose can take on a venomous snake such as a cobra, kill it, and enjoy it as a tasty lunch.
But what was the significance of the mongoose and cobra for Alejandro de Tomaso? In 1964 de Tomaso entered into an agreement with American Carroll Shelby to jointly create a new racing car for the United States Road Racing Championship (USRRC), which was incorporated into the Can-Am Championship in 1968. De Tomaso had developed his P70 racing sports car backbone chassis and was working on a 7.0 litre engine to fit into it.
Carrol Shelby wanted to campaign these cars and so he stumped up some money and sent Peter Brock to Italy to help the project succeed.
Despite the money and Peter Brock's efforts the project did not succeed as hoped in the needed time-frame, and when Shelby got the offer from Ford to develop and campaign the Ford GT40 at the 24 Hours Le Mans Shelby quickly brought Peter Brock back to the States to make that project succeed, which it famously did.
The car that was going to be the joint De Tomaso and Shelby Can-Am car was turned into the Mangusta, named after the little animal that eats Cobras for lunch. No doubt Carrol Shelby got a laugh out of that. Despite the conflict De Tomaso and Shelby are said to have remained friends – and the Mangusta was the good that came out of it.
The Mangusta Is Created
The Mangusta was created around a modified P70 race car chassis, with steel backbone chassis and main bodywork and aluminium engine cover panels and front lid. The suspension was fully independent by upper and lower wishbones. The car had disc brakes all around, rack and pinion steering, and a whopping big American V8 bolted to a 5-speed ZF transaxle in longitudinal rear-mid-engine orientation.
None less than Giorgetto Giugiaro was commissioned to design the body for this new Cobra eating beastie and Giugiaro's design for this car ranks as one of his most outstanding.
For the mostly unrestricted European market the Mangusta was initially fitted with a Ford HiPo 289 cu. in. "small block" V8 producing 306 hp, but this was switched early in production to the "J Code" Ford 302 cu. in. V8 delivering 230 hp for all markets.
The advantage of using a Ford cast iron V8 engine was that it was a lot cheaper than the exotic and finicky engines from the performance car makers in Italy, but these Ford V8s were heavy. So when one was fitted into the lightweight and beautiful Mangusta the effect was to make the car rear heavy.
Had de Tomaso been able to use an all alloy V8 then that problem could have been greatly mitigated or solved. But as it was the use of the cast iron small-block V8 gave the lithe Mangusta a front to rear weight distribution of 32/68, and this, combined with all that V8 power, made the Mangusta a rather exciting car to drive. If you liked a car that would go into oversteer at the slightest provocation then this was the car for you.
But given the effect of the weight distribution on the handling of the car, something that the Lamborghini Miura also shared, the Mangusta was one of the greatest GT performance cars one could aspire to owning. Its performance was excellent, and cost of maintenance was vastly less than for anything from Ferrari or Lamborghini – in fact it was very much a car the owner could maintain by themself.
The performance of the Mangusta was in the supercar category for the 1960s with a top speed up around 250 km/h (155 mph) with the original Ford 289 cu. in. V8.
The 1970 de Tomaso Mangusta for Sale
RM Sotheby's have a 1970 de Tomaso Mangusta coming up for sale at their Paris sale to be held on the 1st February 2023.
This car was built to European specification complete with the desirable quad-headlamp nose and is powered by a 4.7 liter Ford small-block "289" V8.
The car wears chassis #8MA1242 and is believed to be one of the last ten Mangustas built. The car features selected aluminium panels, magnesium wheels, electric windows, air-conditioning, and the European style quad headlamps.
During its life the car has been exported to the United States, and then in 2012 to Britain when it was acquired by a noted French collector. He has had the car repainted in "Blu Scuro" and the car has been shown at prestigious events including the Concours d'Élégance and Chantilly Arts & Elegance.
In its current ownership the Mangusta has been treated to €10,012 worth of re-comissioning with reassembly and sandblasting of selected components at The Workshop in Arbonne, France, in September and December 2022.
You will find the RM Sotheby's sale page for this car here.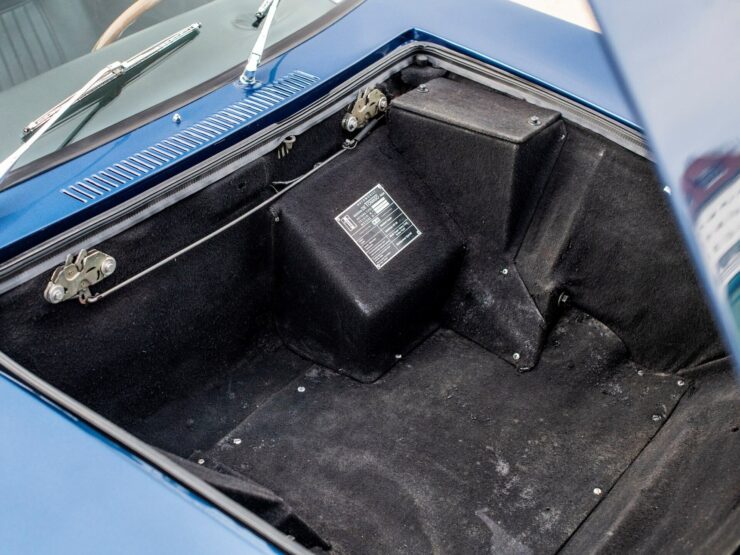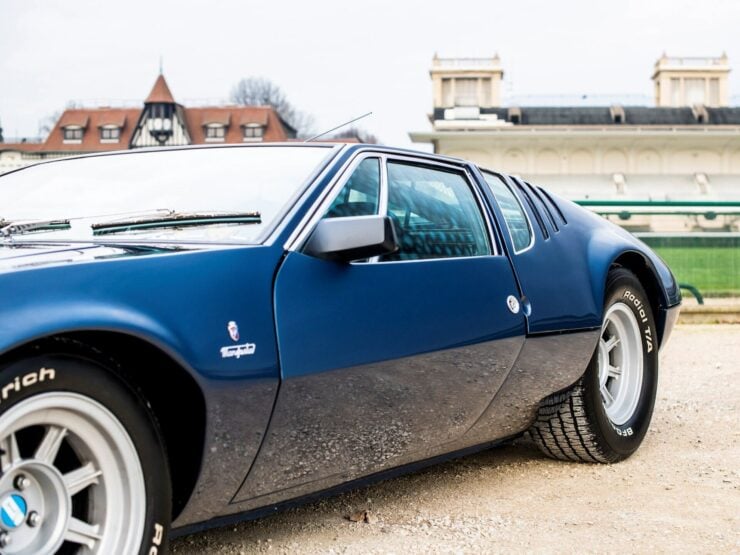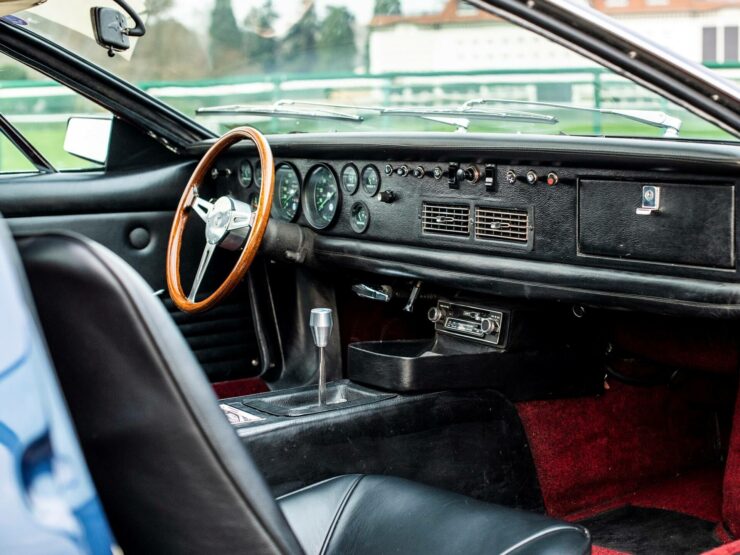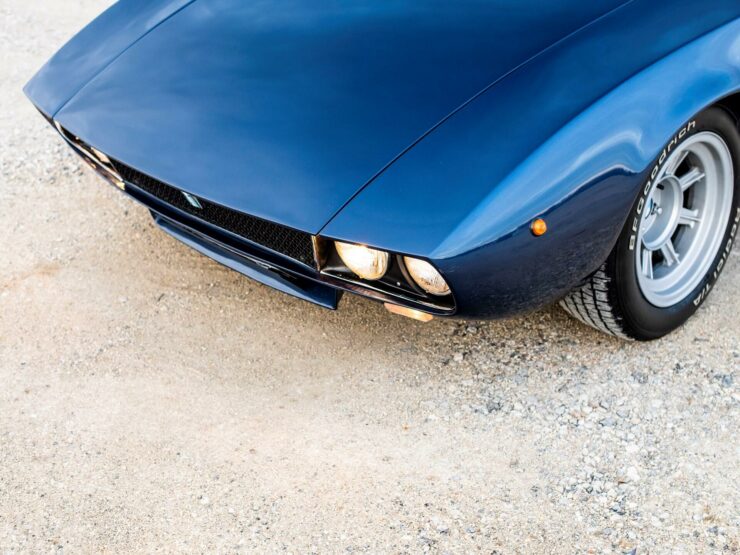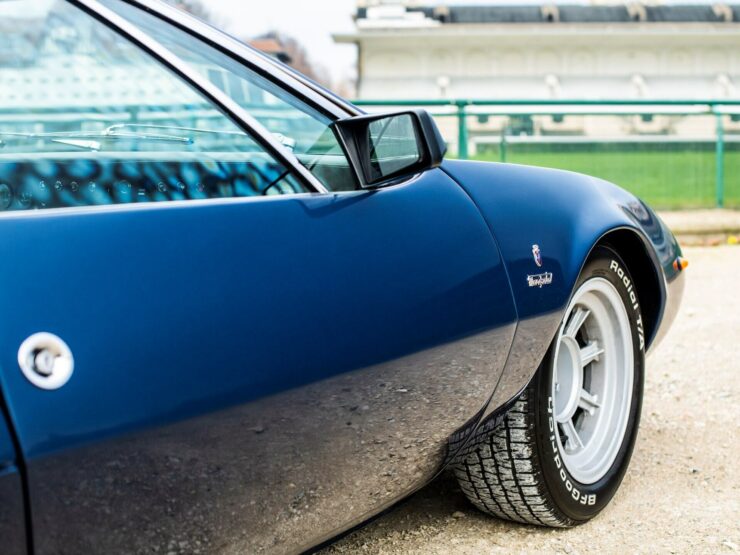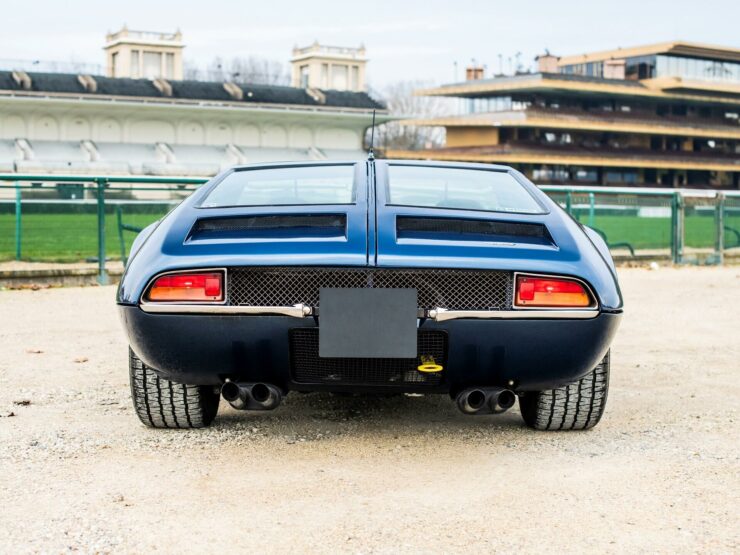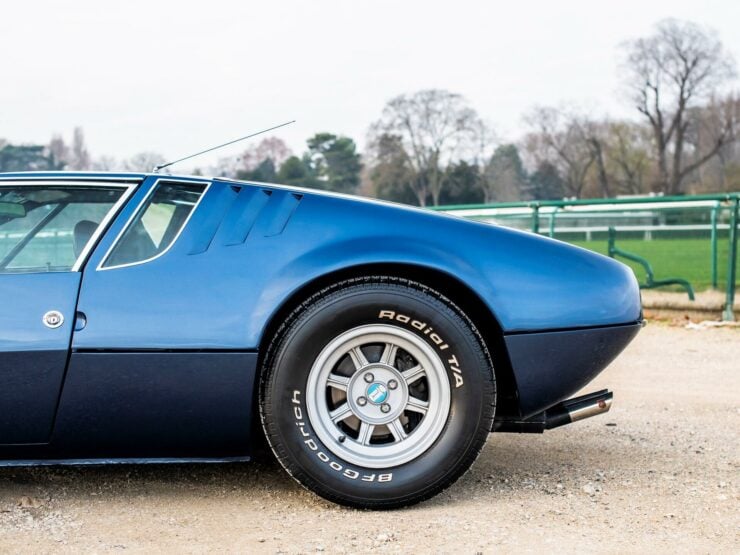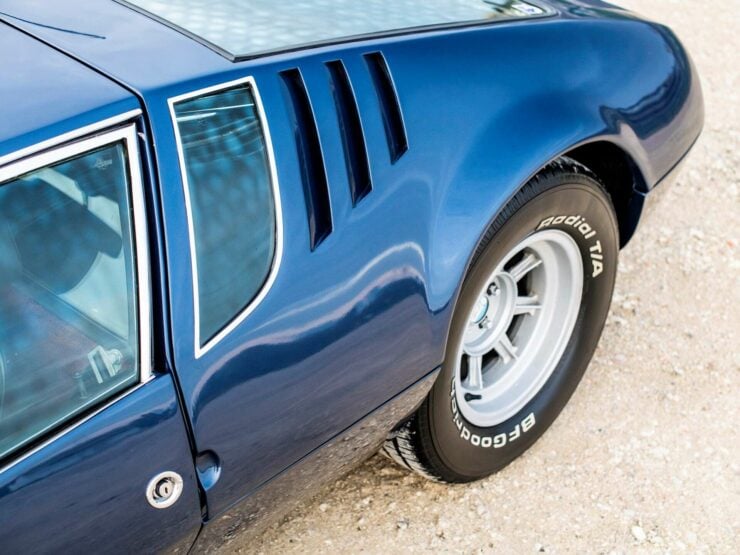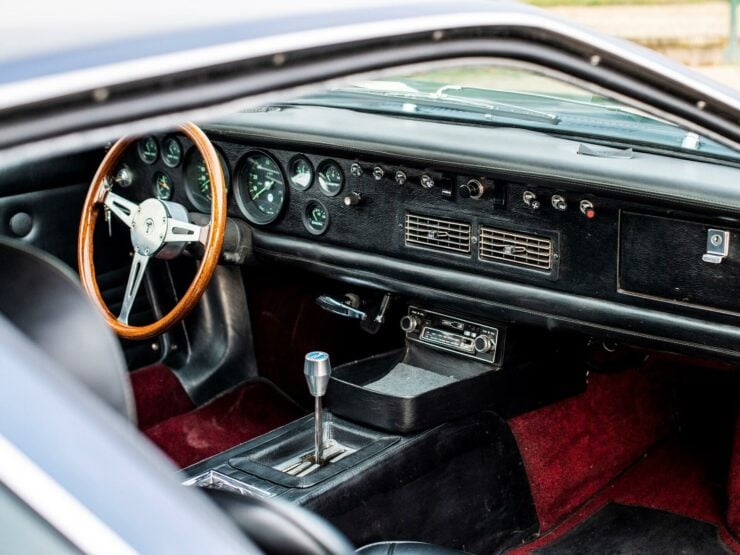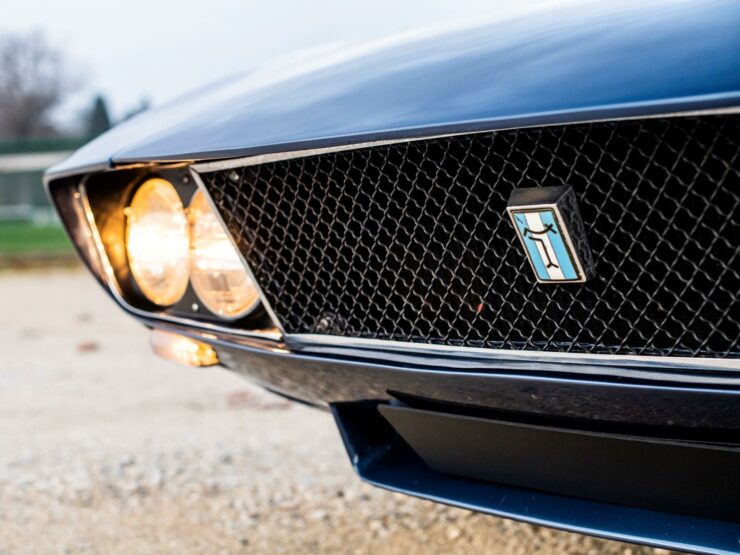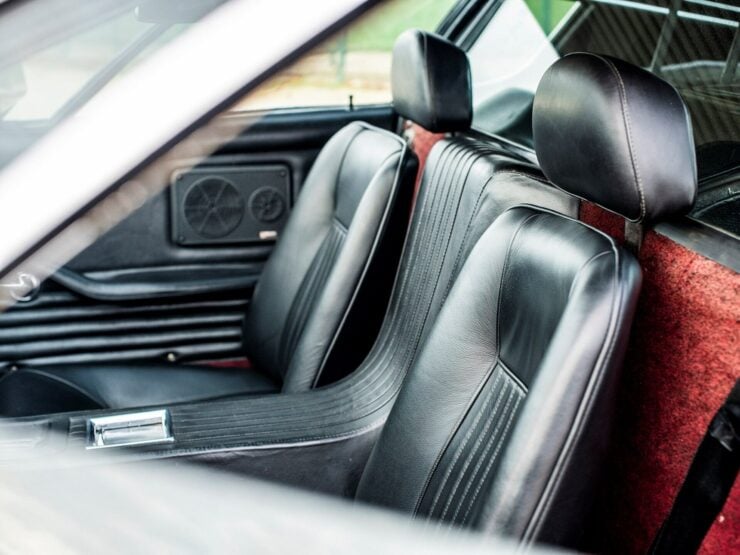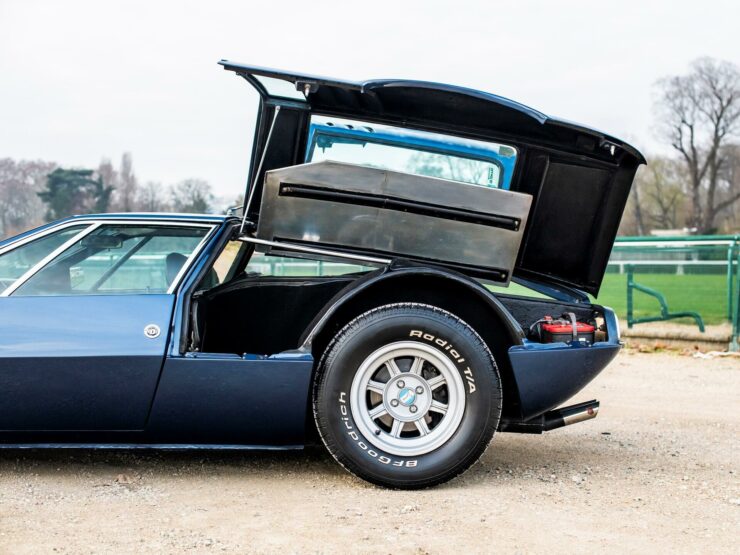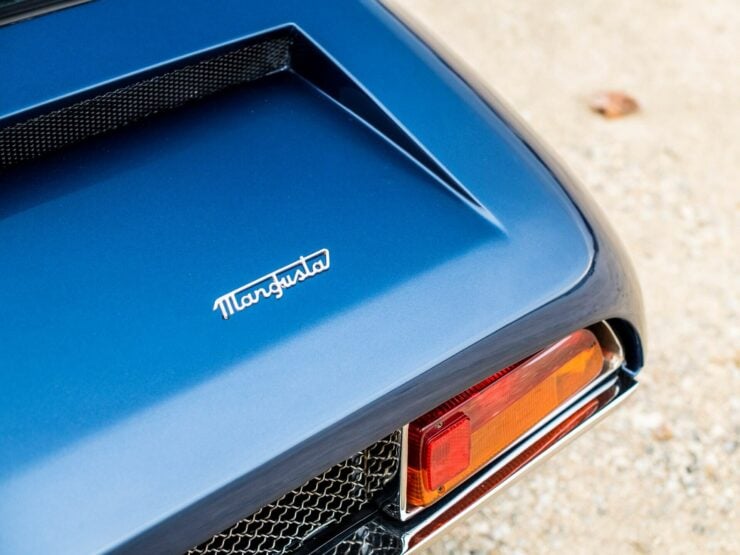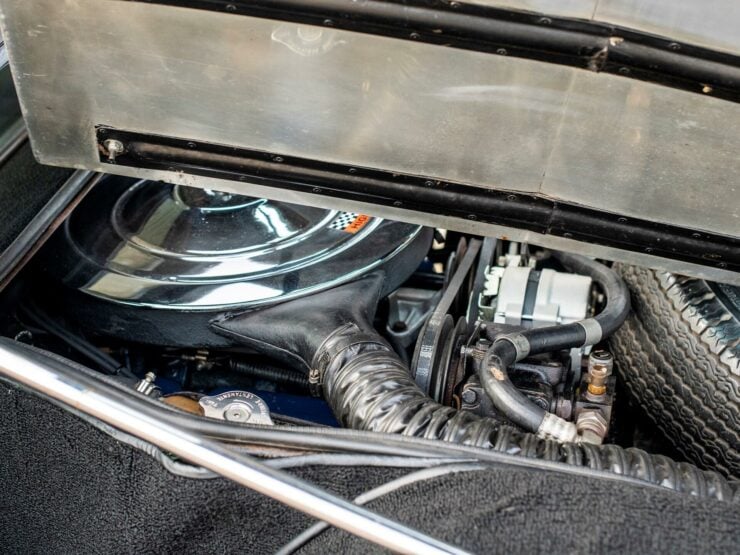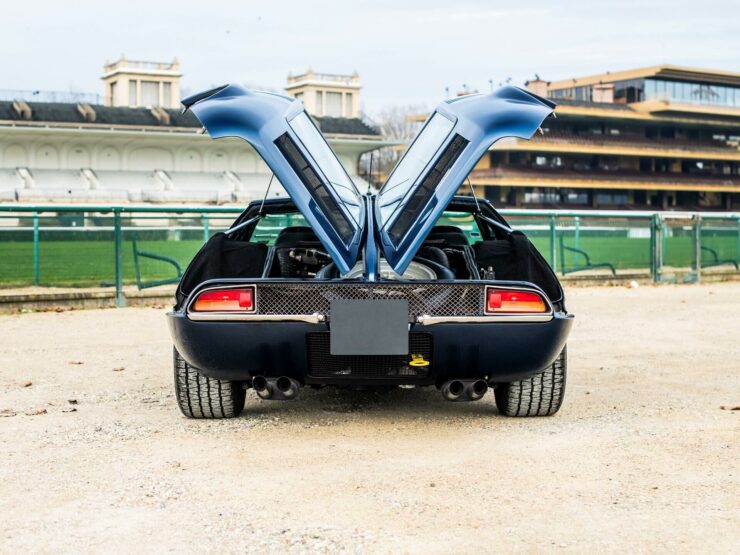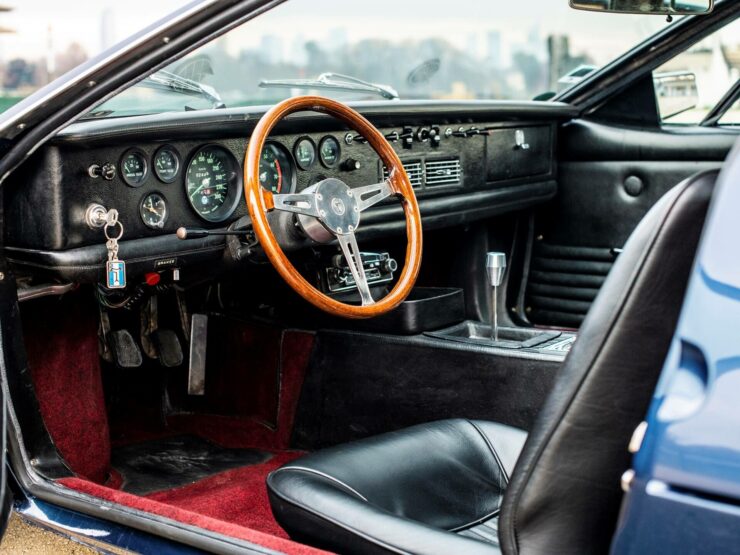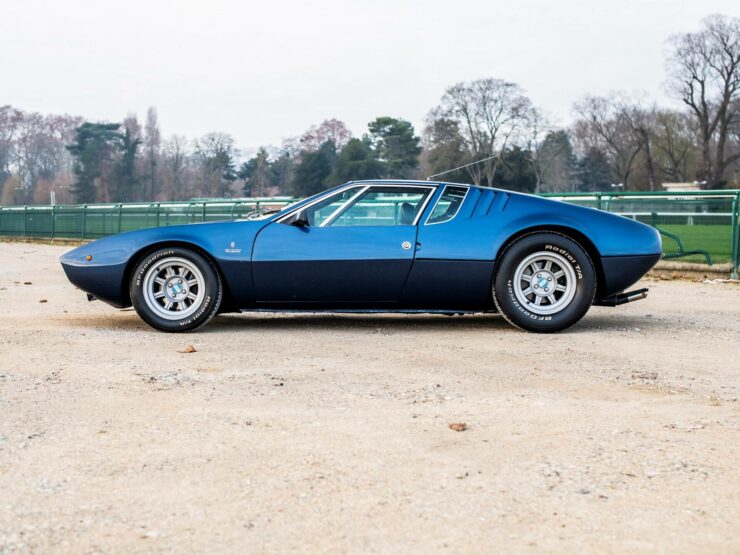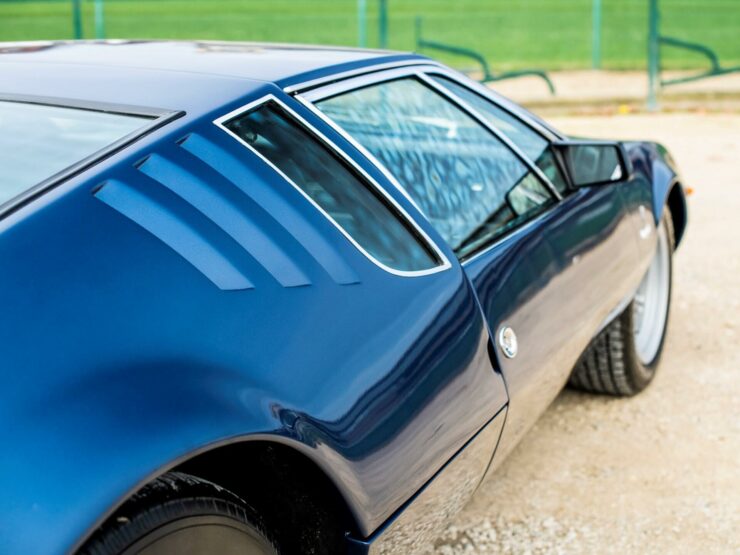 All pictures courtesy Remi Dargegen + RM Sotheby's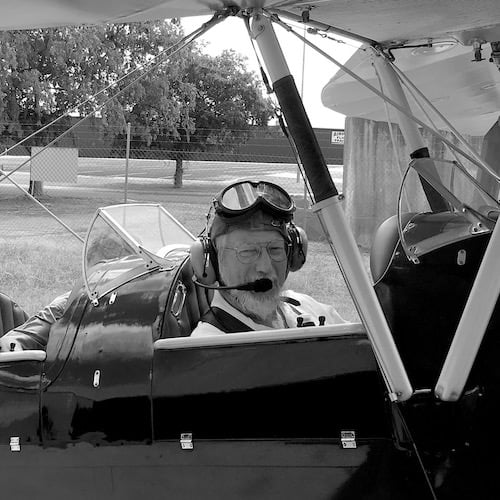 Jon Branch has written countless official automobile Buying Guides for eBay Motors over the years, he's also written for Hagerty, he's a long time contributor to Silodrome and the official SSAA Magazine, and he's the founder and senior editor of Revivaler.
Jon has done radio, television, magazine, and newspaper interviews on various issues, and has traveled extensively, having lived in Britain, Australia, China, and Hong Kong. The fastest thing he's ever driven was a Bolwell Nagari, the slowest was a Caterpillar D9, and the most challenging was a 1950's MAN semi-trailer with unexpected brake failure.