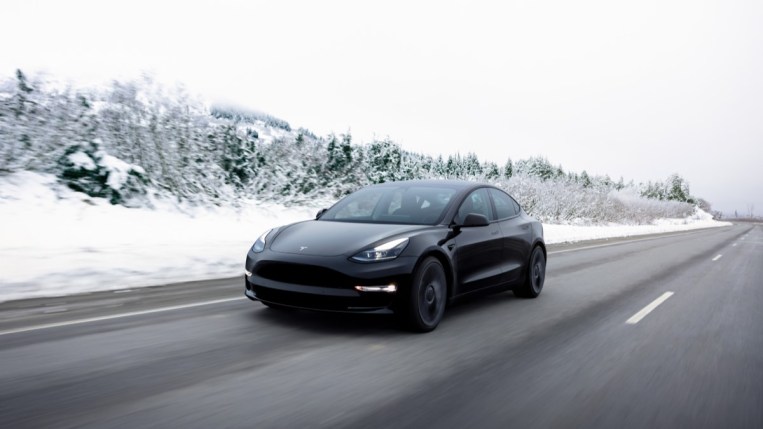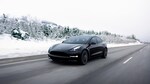 Tesla will once again offer three separate suites of driver assistance features instead of two. Enhanced Autopilot, the middle brother, has returned as an option on every Tesla product. The upgrade costs $6,000.
Tesla has long offered two separate suites of driver aids – Autopilot and Full Self-Driving. Enhanced Autopilot slots between them.
All three are what the auto industry calls Level 2 automation features, meaning they don't take over for the driver. Drivers are expected to pay attention to the road and be ready to take control when the car prompts them to. All three, so far, work at highway speeds, but not on city streets.
Related: Self-Driving Cars – Everything You Need to Know
Tesla's Three Systems
Autopilot has, at times, been an option. It's currently standard on every Tesla vehicle. It includes a smart cruise control that matches the car to the speed of the surrounding traffic and a lane-centering function that helps keep the car in the center of its lane.
Enhanced Autopilot is a $6,000 option on all Tesla cars and SUVs. It has the same features as Autopilot but can also navigate highway on- and off-ramps without driver input, navigate highway interchanges, and suggest lane changes. It adds a self-parking system and a "summon" function that lets owners call the car to them from across a parking lot.
Full Self-Driving is a $12,000 option. It lets the car read and react to traffic lights and stop signs with the driver's "active supervision." Tesla has deployed Full Self-Driving to owners but says the product is in "beta testing" and requires owners to sign a complex waiver to engage it. Tesla says the feature will add "autosteer on city streets" in the future but doesn't say when.
The name "Full Self-Driving" has been controversial with regulators, as some feel that it implies more autonomy than it gives the car. Tesla has told California regulators that it does "not expect significant enhancements" that would "shift the responsibility for the entire dynamic driving task to the system." Full Self-Driving, the company told regulators, will always be a Level 2 system.
Several Automakers Planning More Advanced Systems
Several automakers have announced plans for Level 3 systems, but none are available in the U.S. Volvo hopes to offer one for sale by the end of 2022 but may not clear regulatory hurdles in time. Mercedes says the same and has taken the unprecedented step of saying it will accept legal liability for its cars' decisions.
But autonomous driving isn't just an evolving technology. It's an evolving area of law. It's not clear that Mercedes can accept liability.
GM, meanwhile, plans to release a more advanced system it calls Ultra Cruise next year. Ultra Cruise is designed to work on city streets, not just highways. But GM has not characterized Ultra Cruise as a Level 3 system.