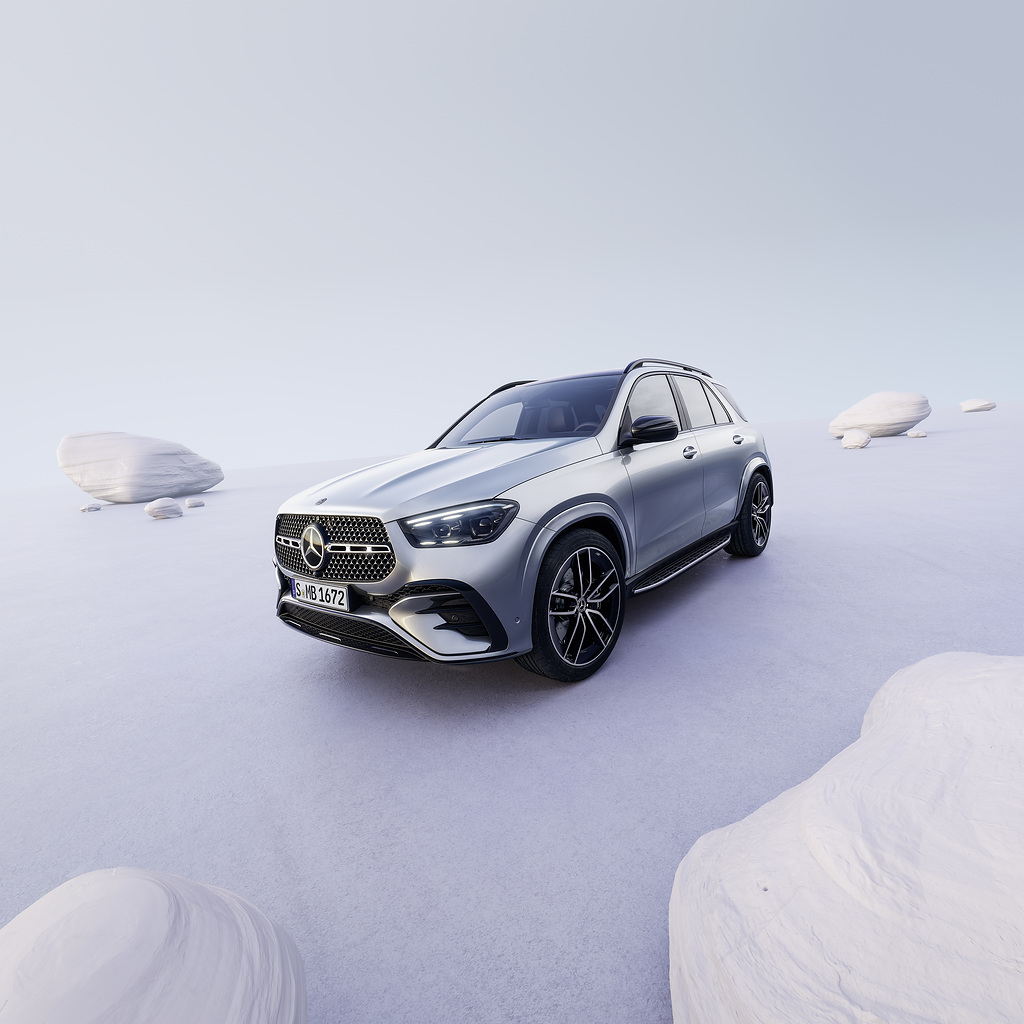 The facelifted Mercedes-Benz GLE is now out with prices starting at $57,700. With this, buyers also enjoy a plethora of new features that can be integrated into its various trims, particularly a bunch of tech focused on off-road driving and towing which we will be exploring here.
Off-Road Driving
There are two new features for off-road driving introduced in the GLE. These are the Off-Road Engineering Package and the Off-Road Mode.
The Off-Road Engineering Package is available for the GLE580 of the range, which equips it with an underride guard. Together with the Airmatic air suspension, it provides the SUV an added ground clearance of 1.2 inches for tackling uneven terrains, enhanced shock absorption, and better fording.
Meanwhile, the Off-Road Mode is a feature in the MBUX infotainment system that shows the gradient, roll angle, compass, and steering angle of the GLE. When active, it shows a feed from the Parking Package's 360-degree camera to give a full virtual view of the ground and obstacles under the front of the vehicle in what Mercedes calls a "transparent hood function".
Towing Assistance
There are two features centered in the towing operation of the GLE. These are the Trailer Route Planner and the extended Trailer Maneuvering Assist.
The Trailer Route Planner assists the driver in planning routes when towing a predefined trailer in the MBUX infotainment system. All important elements like the volume and dimensions of the trailer are all taken into consideration when generating the optimum route. This is automatically activated once the trailer is electrically linked to the vehicle.
On the other hand, the extended Trailer Maneuvering Assist works with trailers with their own stabilization devices and is complemented by the Steering Assist of Mercedes. This camera-based system automatically controls the steering angle of the GLE up to 3 mph and at an uphill gradient of up to 15 percent. It also helps guide the trailer while turning up to 90 degrees. Overall, this ensures the maneuverability of the vehicle even when towing, and it ensures safety and comfort for the driver while doing so.