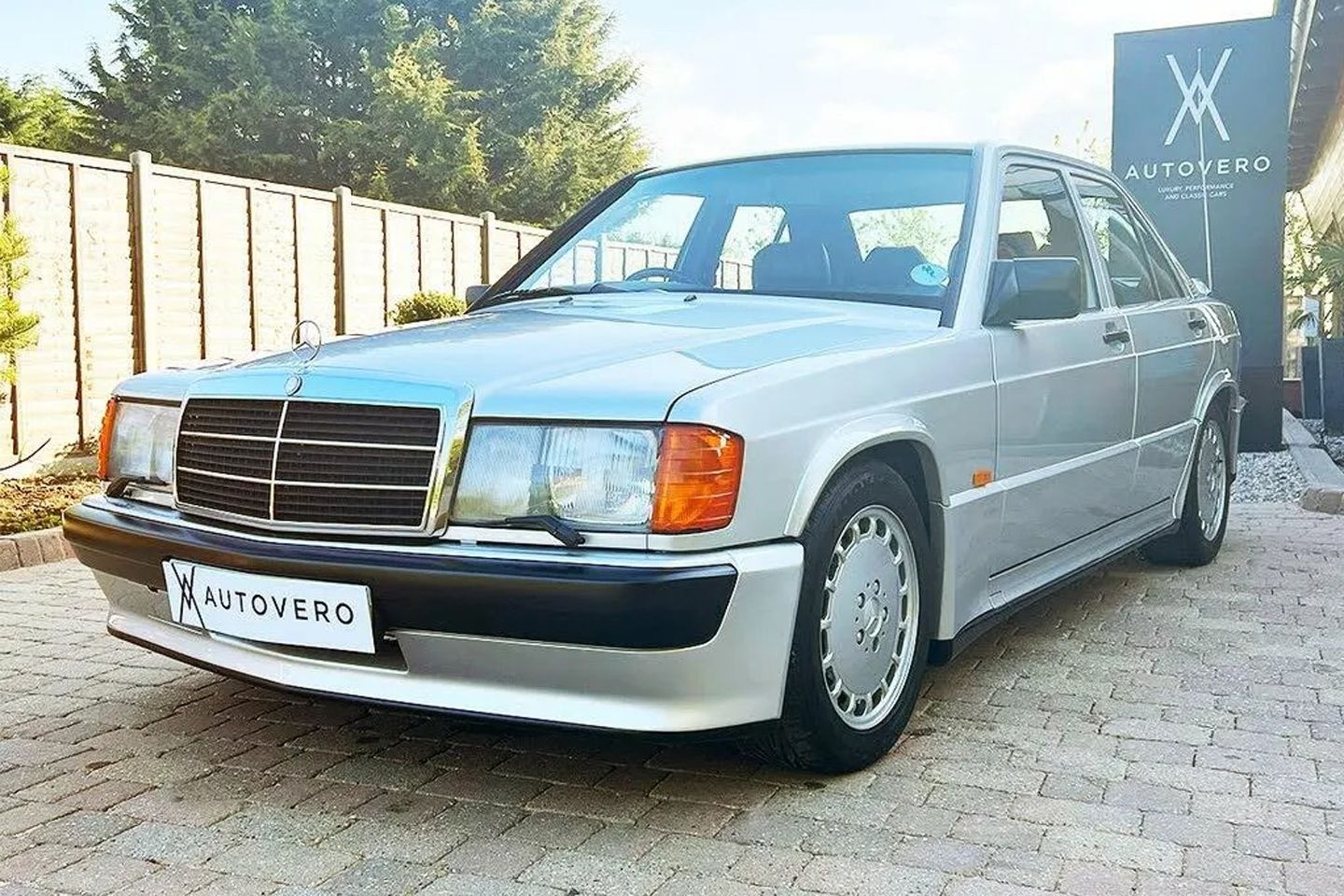 There's practically zero chance of today's Formula 1 drivers doing anything outside of the absolute top tier of motorsport. Yes, Fernando Alonso recently had a few stabs at the Indy 500 and he's racked up a couple of wins at the 24 Hours of Le Mans, but could you imagine him having a go in stadium trucks between Grand Prix? Or Lewis Hamilton joining his brother Nicholas in the BTCC? How about Carlos Sainz Jr. doing a round of the WRC? 
To be fair to them, today's F1 drivers do have a jam-packed calendar and (if you're in a Mercedes) are subjected to lap after battering lap thanks to porpoising. But turn the clock back a few decades and drivers used to race pretty much anything they could get their mitts on. Perhaps the absolute pinnacle of this was a race in 1984 involving F1 drivers, the Nurburgring GP circuit and the Mercedes-Benz 190E 2.3-16.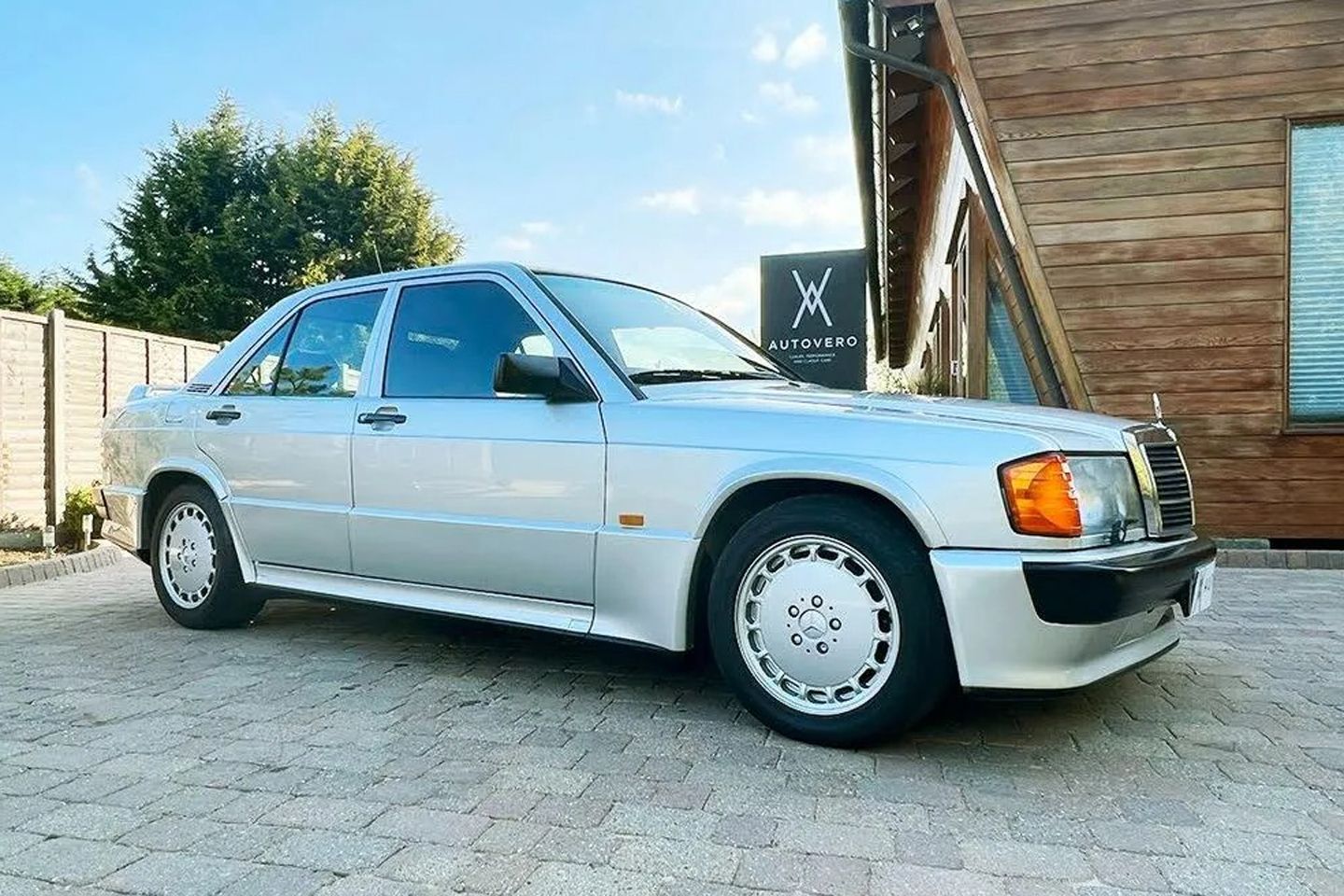 The idea behind the race was to show off the then-new Nurburgring GP track, which launched as a safer alternative to the Nordschleife. The grid included F1 legends such as a Niki Lauda, James Hunt, Alain Prost, and some new Brazilian guy called Ayrton Senna. They'd all be driving identical 190Es, which is probably the closest we've been to current F1 drivers all competing in the same car – could you imagine endless Twitter arguments if that happened today? 
Lauda started at the back of the grid, and despite racing against the young Alain Prost and Keke Rosberg, managed to work his way up to second place before coming across a roadblock in the shape of a beige 190E. It was Senna, who despite being the most inexperienced driver on the grid, held off the man who would go on to become that year's F1 world champion. The race showed just how special Senna was – and cemented the Mercedes as an unlikely motorsport icon. 
This 190E isn't one of the original cars used in '84; it's a later 1989 2.5 that did without the Cosworth heads. Power was increased by 22hp to 204hp (though catalytic converters apparently knocked off ten horses), and you get a bit more torque at 177lb ft. Debate continues to this day about whether the punchier 2.5 or the revvier 2.3 was the better 190E, but both remain great. Interestingly the final drive was increased to benefit the 2.5's motorway manners, making the later 190E one of the early examples of what we've come to expect from German super saloons that you can use daily.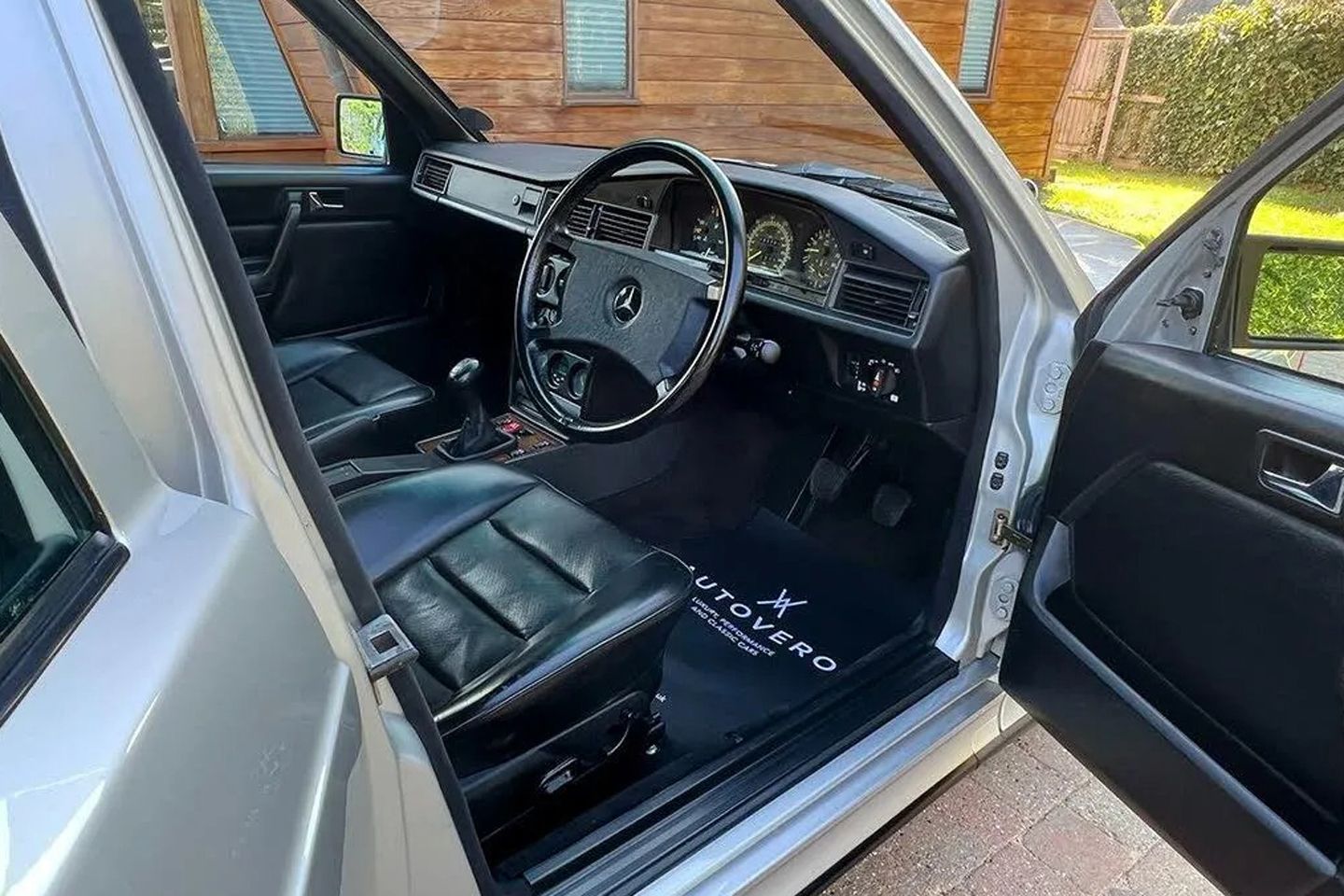 Granted, the numbers are pretty puny compared to what we've become accustomed to, but the M3-chasing 190E was a vast upgrade over the standard model. The spring and damper rates were reworked for a sportier drive, and hydraulic self-levelling rear suspension was thrown in. Plus, on 2.5s like this one, Merc's fancy Automatic Locking Differential (or ASD) was included as standard to help minimise understeer and boost traction. Sure, it won't be advanced as what's seen today, but back in the 1980s this was pretty hi-tech. It's all completed with a very fetching '80s bodykit. 
This one is silver, so isn't exactly like Senna's beige racer, but is arguably better for it. The 190E 2.5-16 is listed at £34,950 with 94,000 miles on the clock, though the seller states that it's recently undergone a fair bit of restoration work – which is maybe why it looks so tidy. Whack a sticker set on it with the Senna name down the side and you've got yourself race car replica on the cheap. 
SPECIFICATION | MERCEDES-BENZ 190E 2.5-16  
Engine: 2,498cc four cylinder
Transmission: 5-speed dog-leg manual, rear-wheel drivePower (hp): [email protected],750rpmTorque (lb ft): [email protected],500rpmMPG: N/ACO2: N/AYear registered: 1989Recorded miles: 94,000 
Price new: N/A
Yours for: £34,950