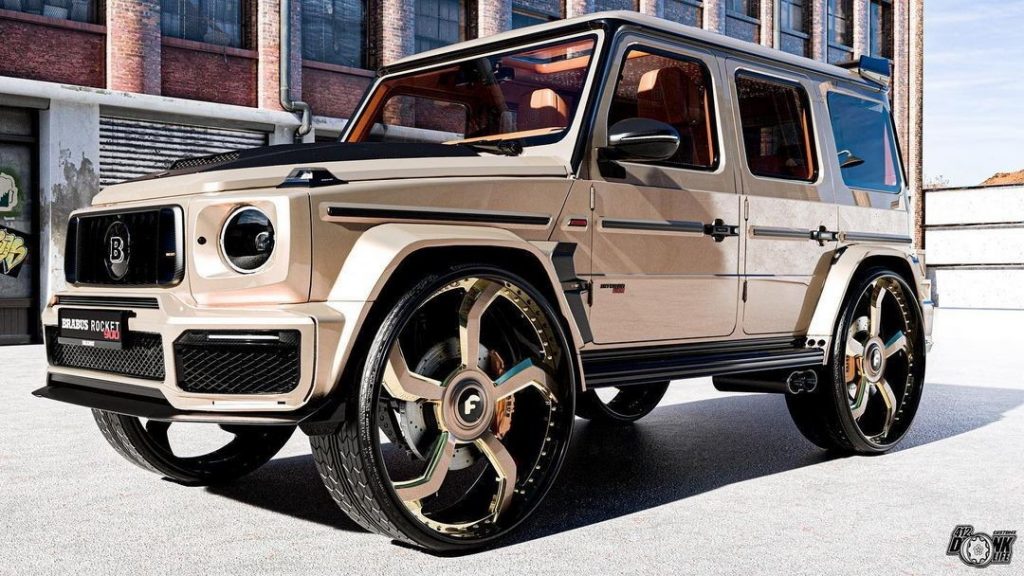 Vehicle tuning is a free for all affair as long as you have the money for the project and the courage to face what your auto has become in the end. However, as the saying goes, "Just because you can doesn't mean you should."
The latest render for the Mercedes-Benz G-Class made by automotive artist 412donklife on Instagram dubbed as the "Candy Cigar" Mercedes-Benz Brabus G900 just so happens to give us an idea of the results when one gets overzealous in customizing the SUV.
Sure, the G-Wagen is one of the most popular creations of the three-pointed star marque that's just begging to be tuned for some people. However, there are elements in it that are better left alone in the process, especially those that truly establish its iconic flair.
Our best examples are some of the over-the-top creations of Mansory that completely erase the G-Wagen's character. Now, we have this as another illustration of some things we should avoid when tuning the G-Class.
The G-Class here benefits from the widebody package of Brabus with what appears to be a gold or sand finish. But then again, its maker insists on calling it "Candy Cigar" so let's leave it at that.
In addition, it benefits from contrasting black accents on its body lines, hood scoop, running boards, door handles, side mirror caps, glass panels, headlamp frames, front grille, front lip spoiler, and side exhausts, among others. Although it's hard to see the interior of the vehicle, the artist reimagined its upholstery being clad in fine brown leather.
412donklife should have stopped at this point to end things on a high note. However, the artist still decided to put on a new set of wheels that stuck out like a sore thumb. Although the creator considers the 30-inch Forgiato wheels the highlight of his masterpiece, they seem to be an accident waiting to happen.
Obviously, to fit them in the wheel arches of the G-Class, they had to be wrapped in super low-profile tires. Of course, this would negatively affect the driving dynamics of the auto because of the shaky ride it provides. There's also the effect on the turning radius of the vehicle.
The normal-sized wheels should have done the job instead of these abominations.